About Bergen Doula
Stephanie Sauer Pasternak, CD(DONA), CLC
Birth Doula & Lactation Counselor
Stephanie has had a passion for the intricacies of pregnancy and the birth process for many years. Becoming a birth doula and lactation counselor has been a calling that naturally found its place in her life. Having given birth herself 3 times, Stephanie knows intimately of the possible challenges and needs of pregnant and laboring women. It is her mission to fulfill these needs for you knowing that each woman is unique and responds differently to pregnancy and childbirth.
As a birth doula, Stephanie stresses the importance of understanding your wishes, sensitivities, fears, and most importantly, your dreams. She holds sacred the relationship with everyone she works with and every birth she attends. She works to create relationships built upon trust, respect and warmth so that you feel completely supported and safe throughout your entire birthing journey. As a Certified Lactation Counselor (CLC), Stephanie is able to provide continuous care into the post partum period to make sure the needs of both mom and baby are met, especially when it comes to breastfeeding.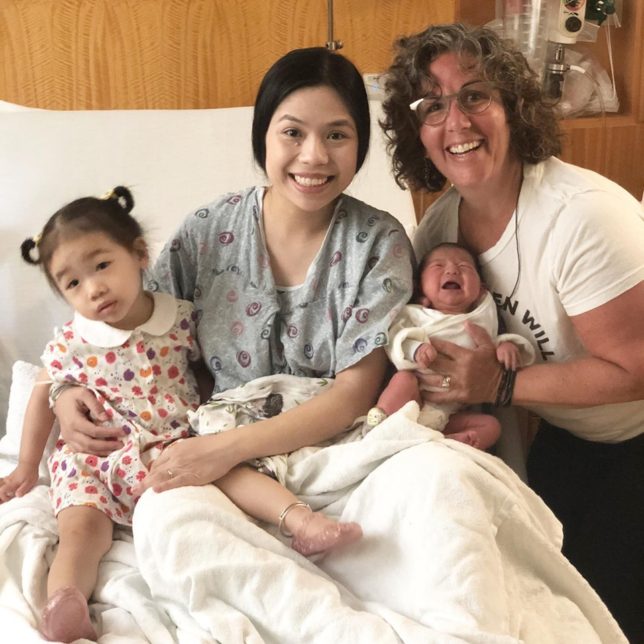 Stephanie's life experiences and birth experiences have afforded her incredible resources to share with you. She maintains a valuable and varied list of professionals, known to be experts in their areas of practice, which is available to those she works with. As Stephanie believes in the right of every woman to make her own choices regarding labor and birth, she acts as a completely non-judgemental and supportive force, guiding you emotionally and physically as you strive to accomplish your goals. This support inspires and encourages every woman to gain the confidence needed to realize her own physical potential.
When not at a birth or lactation counseling home visit, Stephanie can be found facilitating workshops on labor & delivery, working with local businesses and organizations to help educate and enlighten women regarding their birth options and breastfeeding superpowers, and facilitating new parent meet-ups. A wife and mother of 3 children, a CrossFit lover, a DONA trained and certified birth doula (CD(DONA)), a Certified Lactation Counselor (CLC) through The Center for Breastfeeding, an American Heart Association CPR/First Aid/AED certified responder, and a graduate of Brown University, she is committed and prepared to work with you on your team and support you while on your birth journey.
Healthy mom, healthy baby and helping you create a birth story that you will be happy and proud to share for years and years to come…that's what it's all about!
---
Stephanie is proud to be affiliated with: